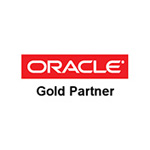 OnwardPath is proud to have achieved Gold Partner status in the Oracle Partner Network Program (OPN). With this distinguished status, Oracle recognizes OnwardPath for our experience, expertise, and excellence for Oracle WebCenter product suite.
Oracle WebCenter is the center of engagement for business powering exceptional experiences for customers, partners, and employees. With Oracle WebCenter, you can transform your organization into a Social Business and Improve Business Agility, Increase Customer Loyalty, Enhance User Productivity, and provide Seamless Access to the Right Information.
WebCenter Sites: Marketers engage, guide, and convert customers with media rich online experience for web & mobile.
WebCenter Content: Users share information efficiently on their choice of device and in process-centric business applications. Complete content lifecycle management in the most scalable and comprehensive enterprise content management system.
WebCenter Portal: Users create intuitive portals, composite applications and mash-ups with integrated application content for web & mobile.
WebCenter Sites product features:
Simple content authoring and design interface, Predictive and segment-based customer targeting, Granular analytics for optimization, Modern development architecture and Integration across enterprise applications.
Rapidly create, deploy, and manage a network of web properties, while delegating individual website management with Oracle WebCenter Sites. Users can publish multi-site, multilingual content and campaigns quickly from one platform.
Create consistent multisite, multilingual content – Quickly and easily create, manage, deliver, and govern content across hundreds of sites and in multiple languages, all from a single platform.
Orchestrate a seamless visitor experience across channels – Whether a customer engages on a site through a campaign, blog, or an ad, create a personalized, seamless experience with a web experience platform that is pre-integrated to CX automation technologies.
Accelerate web experience development – Accelerate web experience delivery by using the REST API framework to divide work among local and central teams, separating content publication from content creation.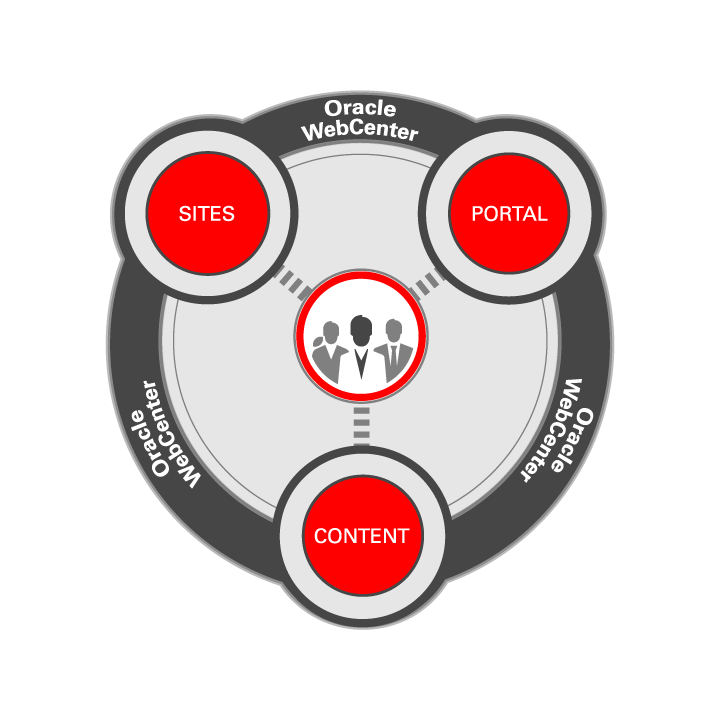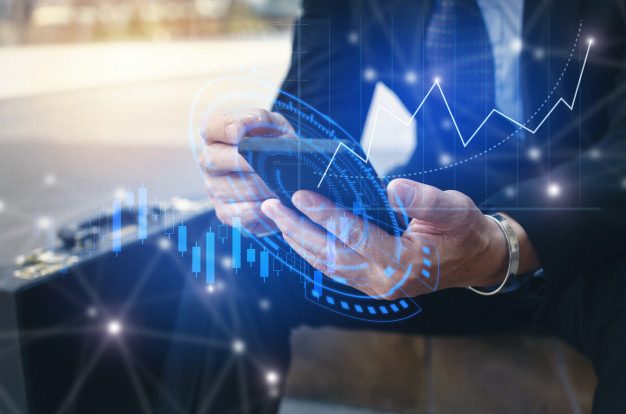 WebCenter Content product features:
Document management, Capture and imaging, Digital asset management, Records management, Content publishing and Support for on-premises and cloud.
Automate paper-based processes – Automate invoice processing to reduce reliance on paper forms, faxes, and documents, while increasing accuracy and allowing full transparency.
Omnichannel content delivery – Powerful collaboration and workflow management via Oracle WebCenter Content streamlines creation and publication across all channels—web, mobile, digital assistant, messaging channel, and apps.
Complete records lifecycle management – Manage both physical and electronic records using a complete records-management system that captures, tracks, preserves, archives, or disposes of content while maintaining a fully auditable trail.
WebCenter Portal product features:
Portal lifecycle management, Modern responsive user experiences, Applications and data mashups framework, Flexible deployment models.
Deliver personalized hubs of engagement – Access relevant content faster with personalized portals, websites, and composite applications that integrate applications content and social tools to create dynamic hubs of engagement.
Build customized vendor, partner, and customer portals at scale – Create and manage role-based, personalized portal experiences with intuitive, browser-based tools designed for business analysts.
Improve access to business information – Create and optimize device-specific portal experiences for browsers, smartphones, tablets, and kiosks to enable easy access for users on channels of choice.
Contact us for a free consultation about your Oracle WebCenter project.